All aspects of tree works, hedges and shrubs undertaken.
Please call for a free quote and friendly advice.
Insured and Qualified Tree Surgeon - London/Essex based.
"24 Hour Emergency Call Out Service"
07525 207460
07702 052368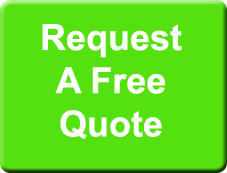 Tree Felling
Damaged and diseased trees can pose a huge risk to your property and its surroundings. At D. R. Tree Services, we specialise in tree removal and felling services.
Stump Grinding
If you need to get rid of unsightly stumps in your garden, you can rely on us. At D. R. Tree Services, we offer top-quality stump grinding services. Our staff use the latest stump grinders, and can remove stumps to a depth of 4-6 inches below the ground.
Crown lifting
Crown lifting is the removal off low hanging branches to allow more clearance between the ground and the crown of the tree.
Crown Reductions
Crown reductions are when the tips of each branch around the sides and top of the are removed to make the tree smaller but still trying to keep a natural shape and balance to the trees crown.
Crown Thinning
Crown thinning is the removal of some of the inner branches of the crown to allow light to come through and is also wind to reduce the sail of the tree to prevent branches from snaping out.
Hedge Cutting
Beautiful and well-maintained hedges can enhance the beauty of your garden and outdoor spaces. We offer bespoke hedge cutting services. We also offer hedge maintenance and removal services.
Garden Clearance
We can remove/dispose of your green garden waste - such as grass, leaves, branches.
Pollarding
Pollarding is the removal of all small branches and shoots, to promote growth and prevent the tree from outgrowing an allocated space. This process needs repeating every few years depending on species of tree.
Ivy removal
Ivy and other climbing plants can quickly overrun gardens, trees and even house walls. we offer a service where we safely remove and poison the ivy roots.
Crown Clean / Dead wooding
Crown cleaning consists of removing of crossing branches that are rubbing and also dead, diseased or dying branches from the crown to improve the overall health of the tree.